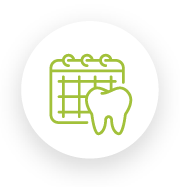 Schedule your first appointment for a date and time when you'll be relaxed.
Complete the time-saving forms online here or you can download them here and fill them out before your visit. If you want to save even more time, call and give us your insurance information. We'll have the necessary paperwork ready when you arrive.
Otherwise, bring the time-saving forms along with your dental insurance card if you have one. Meanwhile, we'll be preparing for your visit. Our preparation begins the moment you contact the office.
We'll ask a few questions to gather information, so we can have everything ready. That way, Dr. Trigueros can analyze and address your problems as quickly as possible.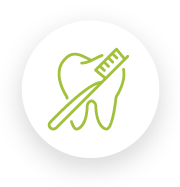 We schedule one patient per appointment, so you receive exclusive time with Dr. Trigueros.
We strive to run on time, so you won't have to wait.
Normally, the only reason for a delay or change is a dental emergency. We trust you will arrive on time as well.
We understand you are busy and your time is valuable. That's why we try to schedule appointments that are the most convenient for you. If your schedule changes, please call our office at least two business days in advance.
Missed appointments or repeated cancellations will incur cancellation fees.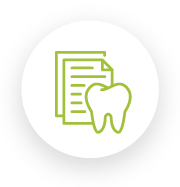 While details may vary, a fairly standard routine is followed.
Your first visit should take an hour to an hour and a half. It depends on your needs. When you arrive, you'll be greeted by our front office staff.
They'll process your Time-Saving Forms and then show you to one of our private rooms. If you don't have your save time forms complete, please arrive 20 minutes before your appointment, so we can help you complete them. Dr. Trigueros will listen to your needs and concerns and review the information you provided.
Your examination will begin after all your questions have been answered and you are comfortable with proceeding.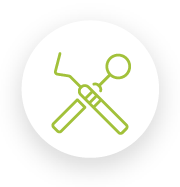 Comprehensive Treatment Plan
With the information gained from your exam and your discussions, you and Dr. Trigueros will develop a treatment plan together.
Occasionally, he may need some more time to study the exam results and test possible solutions on models of your jaw and teeth. These tests can help determine which procedures will produce the best outcome for you. In either case, Dr. Trigueros will provide you with a summary of his findings and recommendations as well as an estimate of the costs.
You'll know how long the treatment will take and how much it will cost before you take the next step.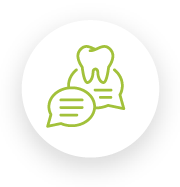 Flexible payments options for your peace of mind.
Dr. Trigueros makes implants and cosmetic dental care affordable with a variety of payment options tailored to meet your needs.
As part of our commitment to providing quality, affordable cosmetic dental care, our staff will work with you to make the payment arrangements you prefer.
We accept the following forms of payment:
If you don't have insurance, you will be expected to set up a payment plan or pay in full with cash, check, or credit card on the day of your visit.
We accept most major credit cards such as VISA, MasterCard, American Express and Discover.
Many dental-insurance providers cover cosmetic, restorative or orthodontic treatments.
If your dental plan is one of them, talk to your insurance provider to determine the extent of your coverage. Dental insurance can make the cost of you procedures more manageable by paying a portion or all of the fees associated with your treatment. If you're enrolled in a dental insurance plan, our staff will help you understand and maximize the benefits your insurance provides.
We accept a wide variety of insurance plans. If you have dental insurance, we accept assignment of benefits. This means you must sign the portion of your insurance that directs payment to our office. Because of the delays in receiving payment from insurance companies, you will be asked to pay your deductible and your portion of charges on the day of your visit.
Please be aware that only after a claim is submitted, reviewed and paid by your insurance company, can we determine if you are responsible for an additional payment.
As a courtesy, we file your claim forms electronically and track them for you.
Preferred Provider Organization (PPO) Plans
PPO insurance will pay for the cost of treatment (minus any co-payments and deductibles you're required to make) as long as Dr. Trigueros is one of the PPO network's preferred providers. Check with your PPO or call our office (305) 221-1902 or e-mail us at: contact@triguerosdental.com
Dr. Trigueros provides another financing options to ensure the cost of your treatment fits within your budget.
The third party companies he works with are CareCredit and GreenSky. Ask us.
Depending on their policies and guidelines, they can provide a high degree of convenience and affordability. That way you can spread your payments over several months.
CareCredit
CareCredit is a finance company, backed by the American Dental Association that covers co-payments, deductibles, treatments and procedures not covered by insurance. The program lets you begin your treatment immediately and then pay for it over time with low monthly payments.
With CareCredit, you have several monthly payments options including no up-front costs, no prepayment penalties and no annual fees. Also, CareCredit has a 0% interest program if you qualify.
Visit www.carecredit.com to apply or for more information.
GreenSky
GreenSky also offers flexible plans with no interest, no down payment, revolving lines of credit and extended payment options up to 48 months.
Visit www.greensky.com to apply or for more information.
We're Here To Help
If you have any questions about your financial options or whether we accept your insurance, please call our office. A member of our staff will be happy to answer your questions.
We want to accommodate you and your budget so you can get the treatment you want and need. And we will do everything we can to help you obtain the most coverage from your insurance benefits.

Have a question or want to schedule an appointment?
9145 Bird Road, 2D. Miami, FL 33165.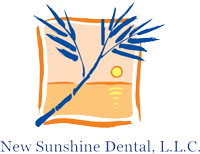 © 2023 Trigueros Dental. All rights reserved.